DJ Premier's "Beats That Collected Dust" Volume 3 - Red Vinyl - LIMITED TO 250 COPIES
Exceptionally Limited Vinyl Release 

DJ Premier is back with a bang, unleashing the third volume of his iconic series, "Beats That Collected Dust." Renowned for his unmatched production skills, Premier has curated a masterpiece that's pure hip-hop at its core.

LIMITED TO 1,000 BLACK VINYL, 250 RED, 250 BLUE, AND 250 GREEN VINYL COPIES

These beats, originally crafted for artists like Westside Gunn, Kendrick Lamar, and Kanye West, now emerge from the shadows as a testament to Premier's timeless artistry.

In a digital age, Premier pays homage to hip-hop's roots with an exceptionally limited vinyl release. This collector's gem comes in four striking variants: classic black, fiery red, cool blue, and vibrant green, making each copy a unique addition to your music collection.

Don't miss out on owning a piece of hip-hop history. DJ Premier's "Beats That Collected Dust" Volume 3 is an exceptionally limited edition vinyl release that will vanish quickly. Secure your copy and experience Premier's beats in a whole new light.
View full details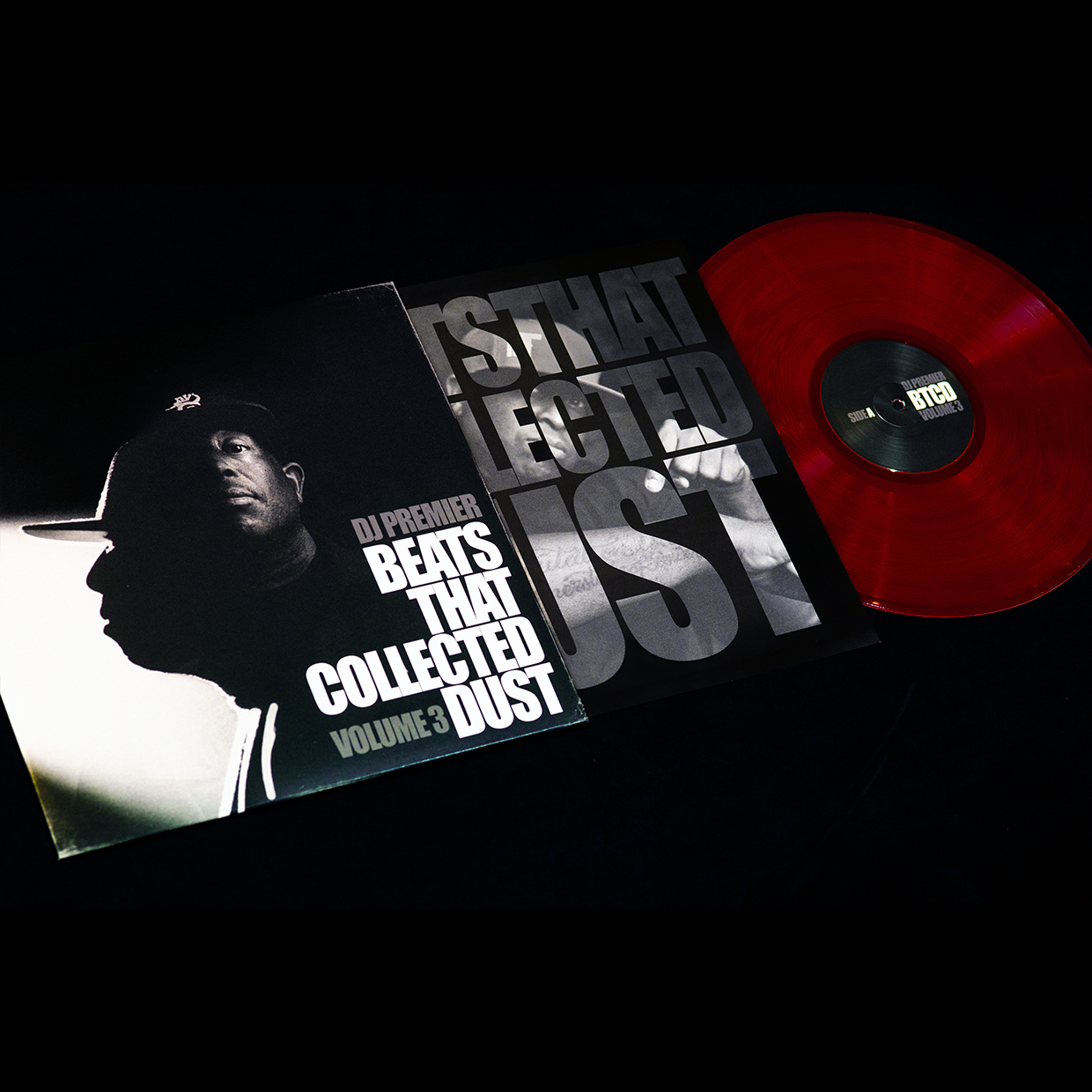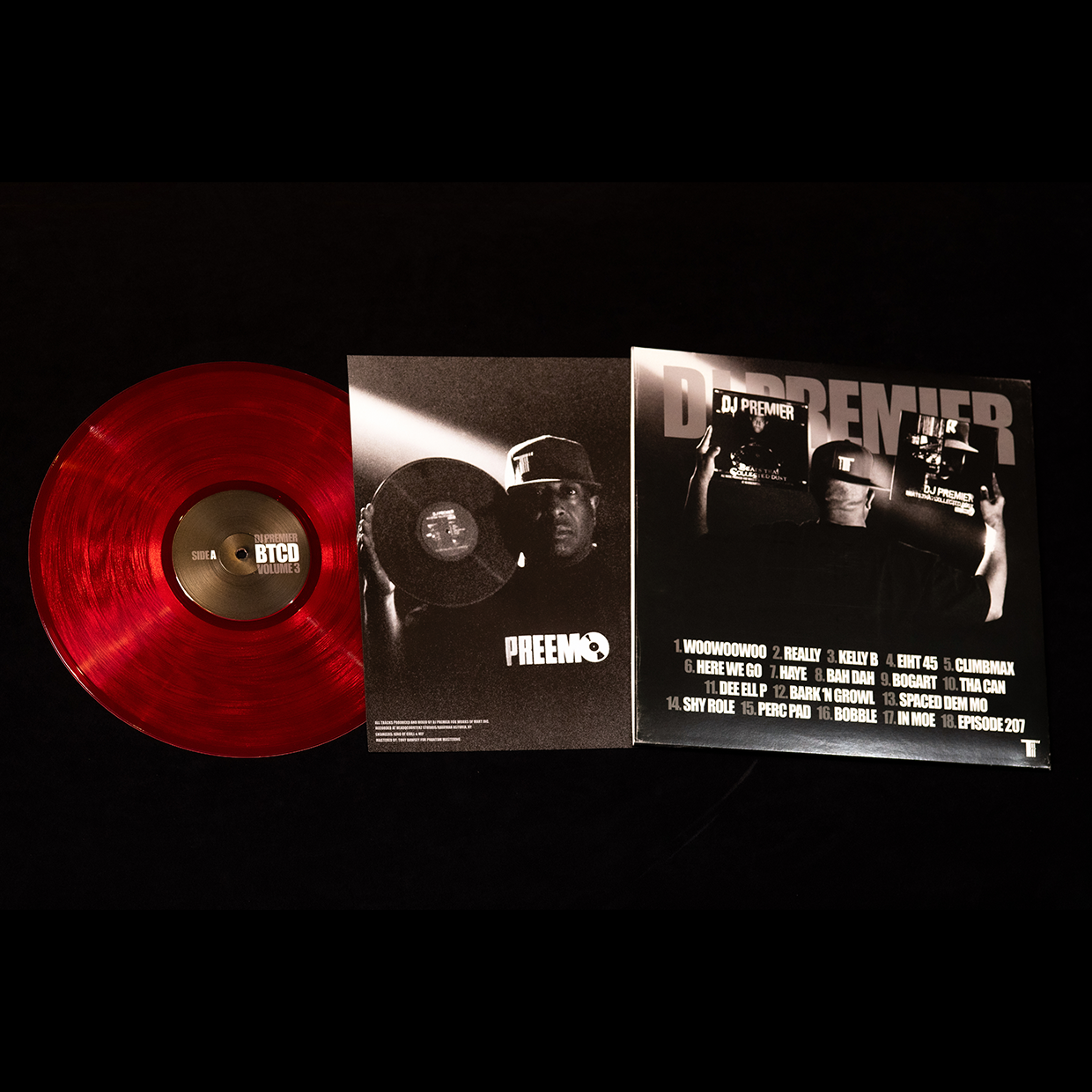 DJ Premier's "Beats That Collected Dust" Volume 3 - Red Vinyl - LIMITED TO 250 COPIES